Winspear Opera House | Dallas, Texas
Classic rock is in high demand this 2023, and it's all thanks to the legendary purveyors of the genre! The progressive rock powerhouse, Kansas, is celebrating their 50th year in music, and they continue to plot and extend more dates as the year goes along! The band's mighty-packed schedule is all thanks to the fans' insistent demand! Kansas' 50th Anniversary Tour – Another Fork in the Road has been making waves since kicking off earlier this year. Due to massive public demand, the outing will extend to a highly-anticipated fall trek, which happens to include a stop in Dallas, Texas! On Thursday, 16th November 2023, Kansas will be lighting up the Winspear Opera House with their career-spanning hits! Fans can anticipate some incredible classic rock staples, such as "Carry on My Wayward Son," "Miracles Out of Nowhere," and "People of the Southwind." Whether you've been a loyal follower since the '70s or a new fan now, you should hurry and secure some tickets now!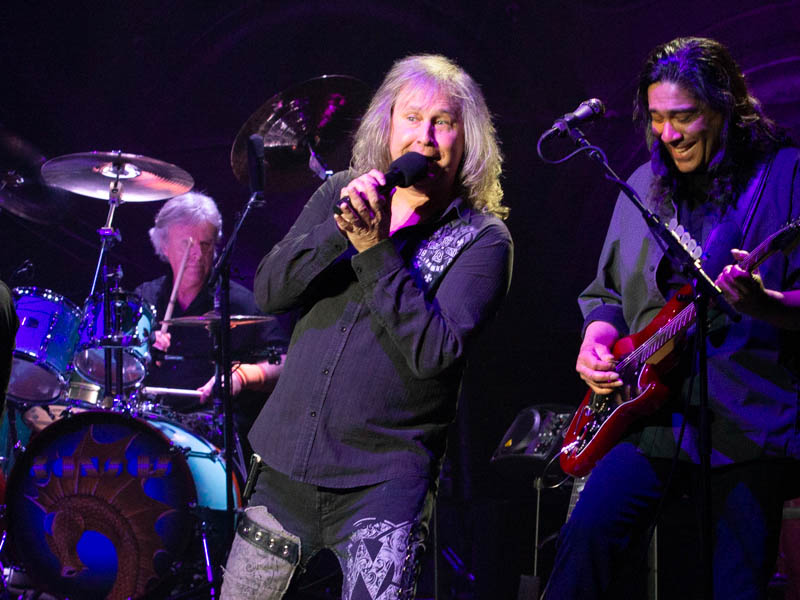 This 2023, Kansas embarks on the tour of a lifetime. Celebrating their 50th anniversary with over 50 stops in North America is no easy feat. But the legendary band is not only classic rock icon but a touring legend. Therefore, the 50th Anniversary Tour – Another Fork in the Road may be just another day in the office for Phil Ehart, Rich Williams, Billy Greer, and co. Since the tour celebrates 50 years in music, fans can look forward to a massive amount of hits. Some recently culminated concerts delivered many crowd favorites, such as "Lonely Wind," "Point of Know Return," "Icarus – Borne on Wings of Steel," etc. Other notable shows opened with the debut album's "Belexes." The setlist may change with each location. Nevertheless, fans pretty much have a good idea of what to expect.
But you can also look forward to a few surprises. Being the skilled musicians they are, Kansas may also belt out their signature acoustic numbers and high-energy tracks with amazing guitar solos. Overall, the ongoing 50th Anniversary Tour is making waves across the nation so far and leaving fans wanting more.
The legendary rock band Kansas conquered the '70s and '80s with their incredible hits. Since dropping their self-titled debut album in 1974, the band has been on the steady rise to commercial success. Two years after debuting, they released their career-defining effort Leftoverture, their first album to enter the Top 5 of the Billboard 200. The album, which spawned their biggest hit, "Carry on My Wayward Son," later sold over four million copies in the U.S., making it the best-selling effort of their career.
Kansas continued to belt out several more highly-acclaimed studio albums. In 2020, they released their latest effort, The Absence of Presence, which spawned singles "Throwing Mountains," "Memories Down the Line," and "Jets Overhead."
The band moved on to sell over 15 million albums worldwide. They also remain a prolific touring group and continue to entertain rock fans all over the world. This year, they celebrate five decades of timeless hits and an exemplary music career. So if you want to join this incredible celebration of the legend that is Kansas, you better click on the Get Tickets link to secure your tickets now!
Catch Kansas at the Winspear Opera House on Thursday, 16th November 2023!