Winspear Opera House Information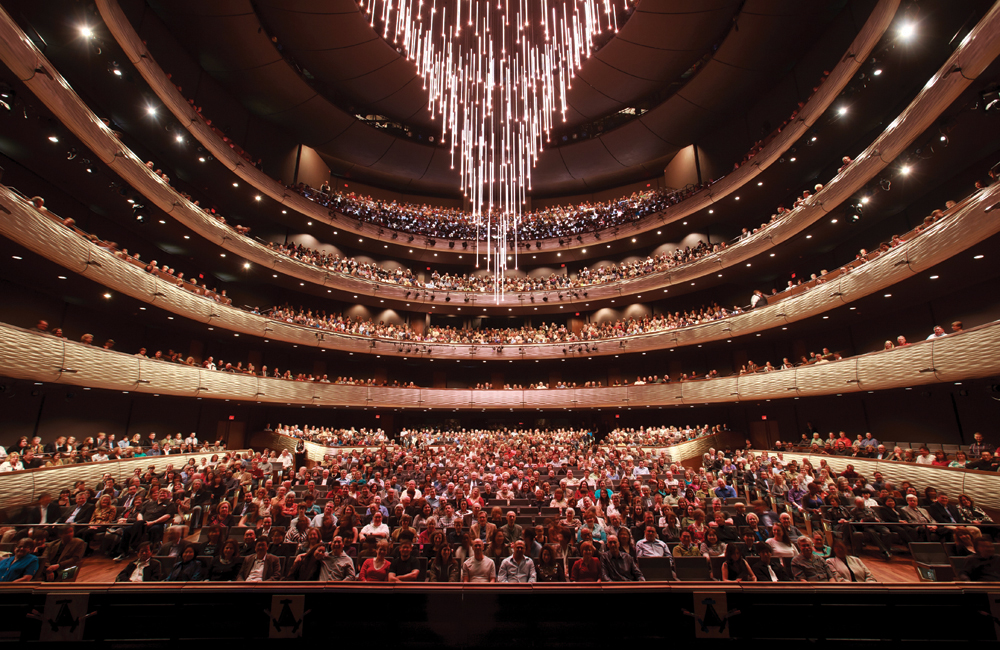 The AT&T Performing Arts Center has four venues in their complex including the world-famous Margot and Bill Winspear Opera House. The entire facility is based in downtown Dallas, Texas and was designed as a modern 21st-century reinterpretation of a traditional opera house. The venue features room for 2,200 seats and a max capacity of 2,300 in a traditional horseshoe configuration for the most classically appealing opera house experience on their side of the country. The venue has grown popular over the years with several sold-out shows every season, and many patrons becoming regular season ticket holders because The Winspear has become their number one choice for entertainment.
The venue is currently the home of The Dallas Opera, which had previously performed at the Music Hall at Fair Park before the 2008-2009 season. The Texas Ballet Theater also calls The Winspear home, performing timeless productions every year. But what makes the Winspear stand out as a part of the proud tradition of The AT&T Performing Arts Center is a large number of original programming productions that come to their stage. These productions represent the very best of local and nationally recognized talent presenting a wide variety of culturally appealing performances that delight every taste, need, and preference.
But don't think that opera is the only thing to see at The Winspear, as it has also played host to music shows, dance, touring Broadway acts, concerts, and lectures to name a few. Winspear's classical design is well-loved by theatergoers and production companies alike.
See the below pages for further information on the Margot and Bill Winspear Opera House:
Winspear Opera House Parking:
Find out more about parking at the Winspear Opera House and driving information.
Ticket Policies:
Read about the ticket guarantees and authenticity policies when purchasing tickets via this website.
Winspear Opera House Seating Chart:
View the Margot and Bill Winspear Opera House seating chart and the various seating options.