Winspear Opera House | Dallas, Texas
December is filled with great musical spectacles! Are you excited? If you are keen on having a fulfilling season, you should check out one of the most esteemed world-class performers! This December, Sarah Brightman will embark on a massive outing titled A Christmas Symphony! The 20-date trek includes a coveted stop in Dallas, Texas! On Monday, 18th December 2023, Sarah Brightman will conquer the Winspear Opera House with her highly-anticipated staples! The Grammy-nominated soprano is known for her iconic performances of classic Broadway hits, such as "Time to Say Goodbye," "The Phantom of the Opera," "Amigos Para Siempre," and many more! Fans can look forward to hearing Sarah Brightman's enchanting vocals as she delivers an expansive setlist packed with hits and fan favorites! The show will also feature a grand orchestra, a choice, and many other special guests! If you love world-class music, you better score tickets to see Sarah Brightman at the Winspear Opera House now!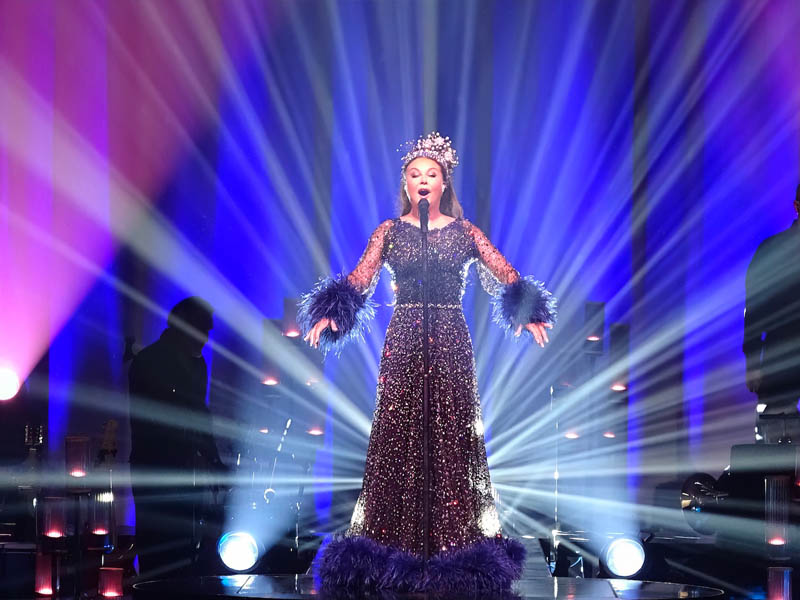 Classic pop icon Sarah Brightman will travel all over North America this winter to deliver the season's most anticipated holiday concert. The tour, comprising over 20 stops in major cities, is anticipated to feature her career-spanning songs, including hits from Andrew Lloyd's Webber's Cats, Phantom of the Opera, some Christmas-themed songs, as well as her solo hits from her critically-acclaimed studio albums.
Last year, Brightman's A Christmas Symphony Tour also went across the U.S. Many of her shows delivered a 25-track setlist filled with sensational hits, such as "Ave Maria," "Phantom of the Opera," "La Luna," and "Winter Light," among others. She also performed several beloved holiday-themed songs, such as "Oh Holy Night," "Amazing Grace," and "Silent Night," as well as several remarkable covers. This 2023, fans can expect the same variety, but many should watch out for surprises as Brightman is anticipated to change it up from last year's set.
Aside from enjoying Sarah Brightman's famous soprano vocals, fans can also look forward to a wonderful symphonic orchestra and a captivating choir. A Christmas Symphony Tour will also feature several special guests. Surely, this fantastic ensemble will make your holiday season memorable!
On Monday, 18th December 2023, Sarah Brightman's A Christmas Symphony Tour will take over the Winspear Opera House. This groundbreaking production can only be hosted in a state-of-the-art venue. Fortunately, the Margot and Bill Winspear Opera House is one of the most esteemed venues in Dallas. The 2,300-capacity opera house exudes breathtaking architectural design. Unlike many opera houses, Winspear boasts 21st-century architecture with top-tier facilities and impressive lights, sound, and stage systems. Winspear's theater is specially designed for opera and music theater performances – making it the perfect venue to host Sarah Brightman's A Christmas Symphony Tour.
If you're keen on filling up your holiday season with whimsical music and wonderful melodies, seeing Sarah Brightman perform live with a grand symphonic orchestra and a choir is the only way to go. This 2023, the tour will only occur during the holiday season. That means this season is your only chance to catch her holiday-themed concert. If you don't want to miss out on Sarah Brightman, you better hurry and secure your tickets now before they sell out!