Winspear Opera House | Dallas, Texas
Bobby Lee and Khalyla Kuhn's brainchild of a podcast is hitting the stage! An arena of half-truths and wild adventures, the iconic duo is proud to share TIGERBELLY LIVE with all of its fans across the nation. Part of its extensive tour is a stop at Winspear Opera House on Friday, August 25th of 2023. This time around, the partners-in-crime is switching things up! You might expect a simple live podcast… Well, it's time to place your bets 'cause Bobby and Khalyla are staging their very own game show! As the talk of the town, you can expect these best friends to share their signature tales and news updates as they offer a twist to their live stage segment. Shedding light on relevant conversations, it's clear why Tigebelly became a crowd-favorite podcast. Mark your calendars and book those tickets now! See you there!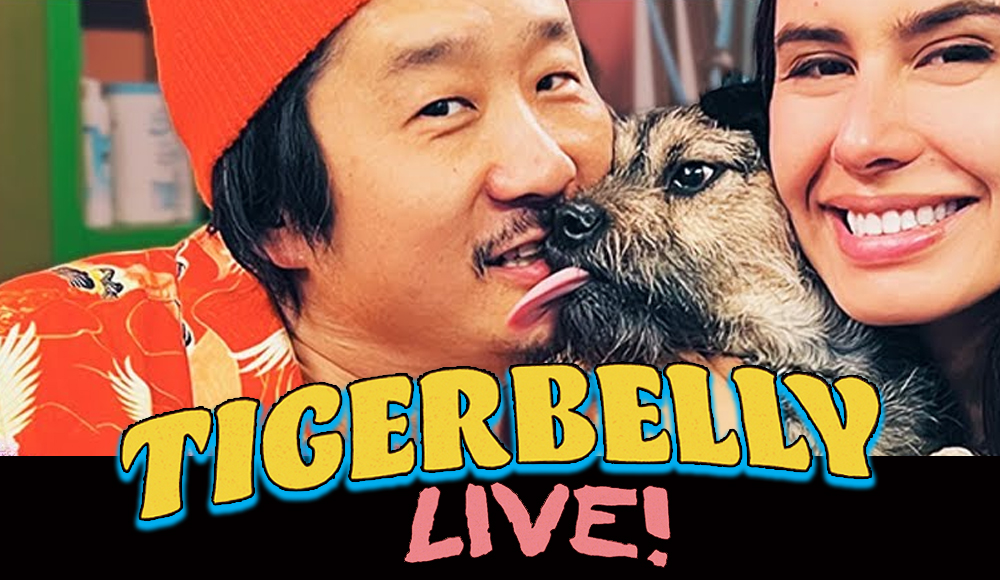 Since 2015, Bobby Lee and Khalyla's brainchild podcast, Tigerbelly grew a massive following for the duo's synergy, sharing iconic moments of quirky antics, hilarious spiels, and deep rundowns of current events. Every week, they've shared a piece of their lives, sharing a slew of memories with their dedicated fanbase. This time around, the unstoppable duo is taking its podcast to the live stage – and nope, it's not your usual live podcast, it's also a game show!
"It's not a podcast and it's not stand-up," they shared in a tweet. "We're giving you a f*ck'n chaotic experience! Join us and be a part of our very own TigerBelly game show!"
As Bobby & Khalyla conquer the live stage, the extensive tour is bound to share iconic moments with all of their fans. We're definitely stoked to check out what f*ck'n chaotic experiences they're talking about!
Beyond their signature tales, spiels, and hilarious banter, TIGERBELLY LIVE is set to offer an interactive experience in a game-show format, spectacularly hosted by yours truly. We bet everyone's up for some unsolicited "Unhelpful Advice" on this tour!
As a "no-holds-barred arena for half truths, social no-nos, and animal behavior", Bobby and Khalya take seats and naturally start sharing personal tales, news, and pop culture updates. The podcast usually revolves around Asian American conversations covering entertainment, sexuality, racism, and politics. With their charming vibe, hilarious spiels, and lighthearted attitudes, Tigerbelly grew a massive following for every week's agenda.
Tigeberlly boasts that it's the #1 Asian Podcast, #1 Asian-American Podcast, #1 Korean-American Podcast, #1 Filipino-American Podcast, and the Top Asian Podcast of all time, while giving a fair warning that some of ya'll might find this subjective.
It all began when Bobby found a heart for comedy, pitching a podcast to All Things Comedy with Erik Griffin. Encountering some challenges, nothing materialized from the idea. Visiting Khalyla's family in the Philippines, Kuhn was rushed to the hospital with serious heart trouble and started her own podcast in order to keep busy. Lee hopped on board, and the duo's chemistry was off the charts, and Tigerbelly lived on.
As the duo launches its fun and games right at Winspear Opera House, make sure to save your spots at TIGERBELLY LIVE! by booking your tickets now!