Winspear Opera House | Dallas, Texas
Next summer, you better believe your fairytale favorites are coming back!
Shrek – The Musical is back for the entire family to enjoy. Based on the well-loved 2001 Academy Award-winning animated film Shrek, this musical will take you on a unique experience in the land of fairytale creatures and, of course, ogres.
Leave your troubles FAR FAR AWAY and join the adventure as Shrek and Donkey fight the mighty dragon in a quest to save Princess Fiona. Featuring fabulous songs like 'I'm A Believer,' 'Big Bright Beautiful World,' and 'I Know It's Today,' this show will surely have you out of your seats, singing and dancing!
A perfect night out for the whole family, this award-winning show will bring joy and laughs to all ages. Shrek – The Musical will be live at the Winspear Opera House on Saturday, the 20th of July, 2024. You don't want to miss this!
Buy your tickets today before the show sells out.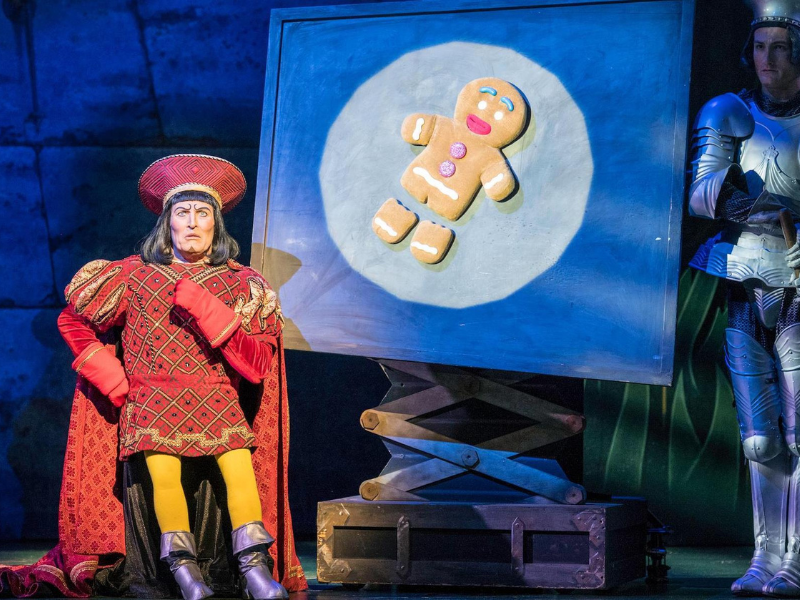 Shrek is an unusual hero – a solitary ogre abandoned by his parents when he was seven, yet beyond the harsh exterior is a heart of gold. Despite being scorned by Shrek at first, sidekick Donkey gives both support and comic relief. Princess Fiona, who has been imprisoned in a tower guarded by a terrible Dragon since she was seven years old, waits patiently to be freed by a lovely prince. However, Lord Farquaad, a narcissistic villain, must marry a princess in order to become King. The combination results in a well-crafted classic plot as Shrek and Donkey embark on their adventure to find the Princess and set the world right.
In 2024, the fairytale favorite, Shrek, will once again be brought to life by Broadway on a national tour of Shrek – The Musical. It first premiered in 2008 and earned multiple Tony Awards nominations, and won the award for "Best Costume Design." There's no doubt that an actor painted green with a 50-pound fat suit would definitely win such an award.
The musical production received positive reviews and critical acclaim. Variety noted the outstanding production and said, "The folks at DreamWorks have done their darndest to make sure we are entertained at Shrek the Musical, the company's lavish stage adaptation of its hit animated movie. For much of the time, they succeed, thanks to the talent and ingratiating appeal of the show's four principal performers. The show's massive sets and colorful costumes (both courtesy of Tim Hatley) are so visually eye-catching that they often distract from what's going on with the story and score."
Catch your favorite fairy tale creatures come to life in this magical and hilarious spectacle! The show features well-loved songs such as 'I'm A Believer,' 'Big Bright Beautiful World,' and 'I Know It's Today.'
Save the date because on Saturday, the 20th of July, 2024, Shrek – The Musical will land in Dallas, Texas, at the Winspear Opera House. This musical production can be enjoyed by the entire family, with songs and lines that appeal to all ages.
Buy your tickets today and save seats for you and the entire family! See you in the land of Far Far Away…