Winspear Opera House | Dallas, Texas
"All of us invent ourselves. Some of us just have more imagination than others." – Cher.
Cher is an icon in the pop industry. People have wondered how she managed to retain her star status for six decades, and The Cher Show is here to show you precisely what she had to endure to get to where she is today. The Goddess of Pop Music is many things, but one this is certain— she is an unstoppable force dominating pop culture.
The Cher Show features 35 of Cher's best hits in the retelling of the story of her rise to fame. Everything about the show screams "Cher," from the glamorous wigs to the dazzling outfits to the crazy performances.
Join the musical production of Cher's life at the Winspear Opera House on Saturday, the 16th of December, 2023, and prepare to be enthralled by the talented performers and out-of-this-world production.
Tickets are selling fast! Purchase seats today to ensure that you save yourself a spot at The Cher Show.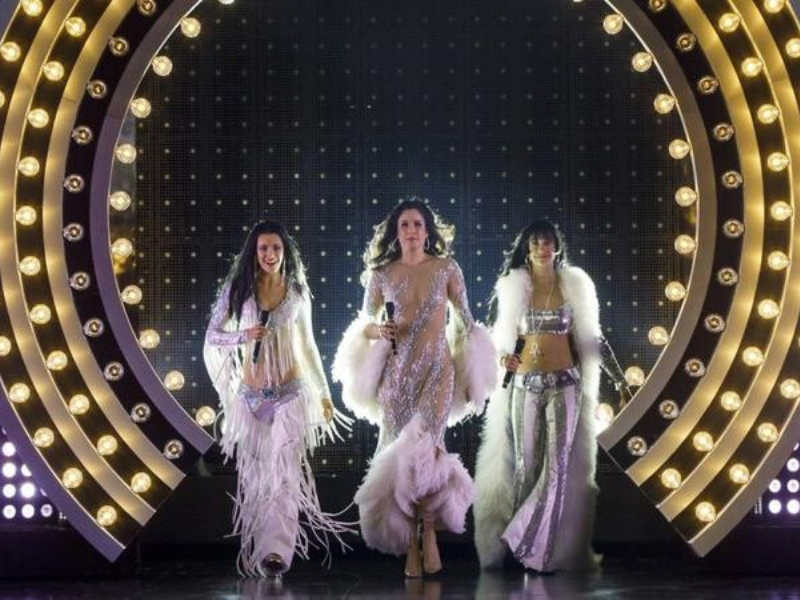 The Cher Show is, well, Cher. It's everything you love about Cher jam-packed in a two-hour Broadway production. This unique retelling of the highs and lows of Cher's career remains true to its roots and features all the quirky things Cher is known for. From her dazzling outfits to her wide collection of wigs, it's all there! If you think it can't be any more Cher than it already is, think again— The Cher Show has three versions of Cher!
Millie O'Connell plays Cher when she is younger, demonstrating her lack of confidence. She smirks up to Sonny, played by Lucas Rush, her first husband, who offers a convincing portrayal of the dominating husband who dominated Cher's career in the early years.
Danielle Steers, who plays the second Cher, has an outstanding singing voice. Her vocals are the most natural, with some lovely tones. As her relationship with Sonny deteriorates, one emotional high point in the production is when she sings a poignant performance of Bang Bang.
Debbie Kurup, the most self-assured performer, plays the eldest Cher, who leads the story as Cher's career hits high and low points and gives us a glimpse of her colorful love life.
Entertainment Weekly spoke highly of The Cher Show and said, "If you love Cher, there is probably nothing I could write here that would keep you away from The Cher Show. No discussion of thin plotting, of costume changes subbing for character development, or of retro har-har jokes will dissuade true believers looking for a bedazzled good time."
For long-time fans of Cher, or if you love jamming out to her pop hits, then The Cher Show is the Broadway production for you! Catch 35 of your favorite songs from Cher, including "If I Could Turn Back Time," "Strong Enough," "Gypsies," "Tramps and Thieves," "The Shoop Shoop Song," "I Got You Babe," and of course, her triumphant 90s release "Believe."
The Cher Show is coming to the Winspear Opera House on Saturday, the 16th of December, 2023, so be ready! Save the date and buy your tickets while it's early to get the best seats in the house.