Winspear Opera House | Dallas, Texas
The world's best-loved Musical is finally coming back to Dallas, Texas, for a very limited time!
Annie the Musical is a Tony Award-winning production that has captured hearts all around the world. Starring a bright little girl named Annie, the show is sure to touch your hearts and fill you with hope. It's a sweet story filled with hope and infectious performances.
Catch the Musical live at the Winspear Opera House on Thursday, the 14th of March, 2024! Get ready to hear all the unforgettable songs such as "It's the Hard Knock Life," "Easy Street," "I Don't Need Anything But You," plus the eternal anthem of optimism, "Tomorrow." Don't forget to bring some tissues because the touching story of the orphaned Annie will surely bring out some tears.
Buy your tickets to see Annie the Musical today! Click on "GET TICKETS" to secure the best seats in the house. Remember, the sun will shine tomorrow! See you there.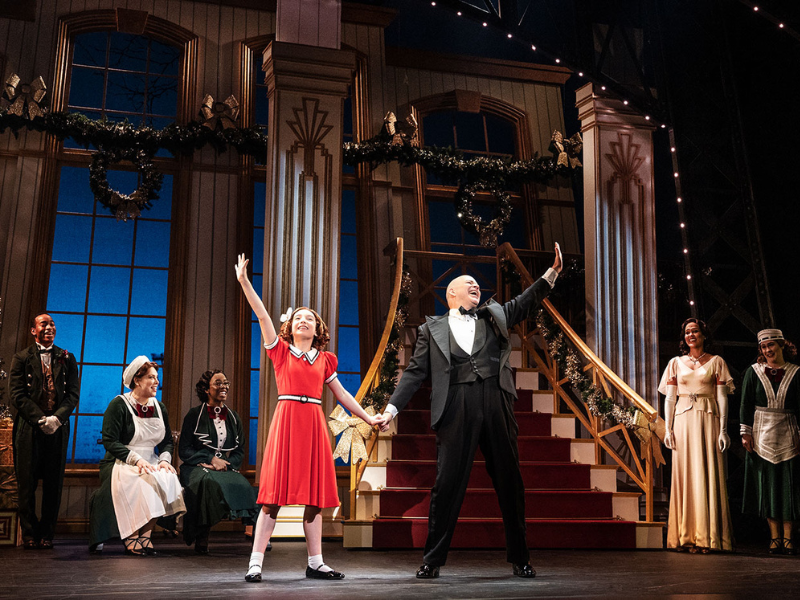 "An infectiously bouncy and hopeful score…and just enough old-fashioned Broadway pizazz to spin stage magic." – New Orleans Times
"It's easy to sing Annie's praises." – Boston Herald
"As lovable as ever. Annie is a musical gift." – Rochester Democrat & Chronicle
Annie is a musical based on "Little Orphan Annie," a comic strip from 1924. With music by Charles Strause, lyrics by Charnin Martin, and a book by Thomas Meehan, Annie has made itself one of the most highly-sought after musical productions in the world. The Musical has won a total of seven Tony awards as "Best Musical," "Best Book of a Musical," "Best Original Score," "Best Performance by a Leading Actress in a Musical," "Best Choreography," "Best Scenic Design," and "Best Costume Design."
The story is based on Annie, an orphan girl living in an orphanage in New York City with other little girls. Despite her situation, Annie radiates joy and remains hopeful that everything will turn out okay. She soon meets Oliver Warbucks, a wealthy businessman who opens his home to Annie and eventually falls in love with her as if she is his own. Annie's life is not without challenges, and the musical production depicts her struggles as an orphan trying to locate her real parents.
Annie's story unfolds with a series of unforgettable musical numbers. The world-class song "Tomorrow" is featured throughout different scenes, and it gives audiences a glimmer of hope that better days are yet to come. Annie the Musical shares a heartwarming and inspiring story with a feeling that will last for years. Other famous songs from the musical include "It's the Hard Knock Life," "Easy Street," and "I Don't Need Anything But You."
Be one of the few people touched by the little girl Annie on the 14th of March, 2024. Annie will be held at the Winspear Opera House in Dallas, Texas, for a limited period of time, so be sure to select a date that works for you and your family while it's early.
Buy your tickets by clicking "GET TICKETS" and save seats for you and your companions!