Winspear Opera House | Dallas, Texas
Start your year right this 2024 by catching one of the most groundbreaking jukebox musicals! The Tony Award and Grammy Award-winning musical Jagged Little Pill is making its phenomenal return this year and setting out on a North American Tour! This incredible production kicked off in the summer of 2023 and will extend all the way to 2024 due to public demand. On Sunday, 14th January 2024, it's scheduled to stop in Dallas, Texas, for a highly-anticipated showing at the Winspear Opera House! Enjoy the wonderful music of Alanis Morrisette as the musical embodies her incredible lyrics to show the audience a fantastic story! Jagged Little Pill has a plot based on pain, healing, and finding empowerment, and it has received a ton of raving reviews from fans and critics since it opened on Broadway! So if you're looking for a great story and remarkable music, then hurry and score tickets to Jagged Little Pill now!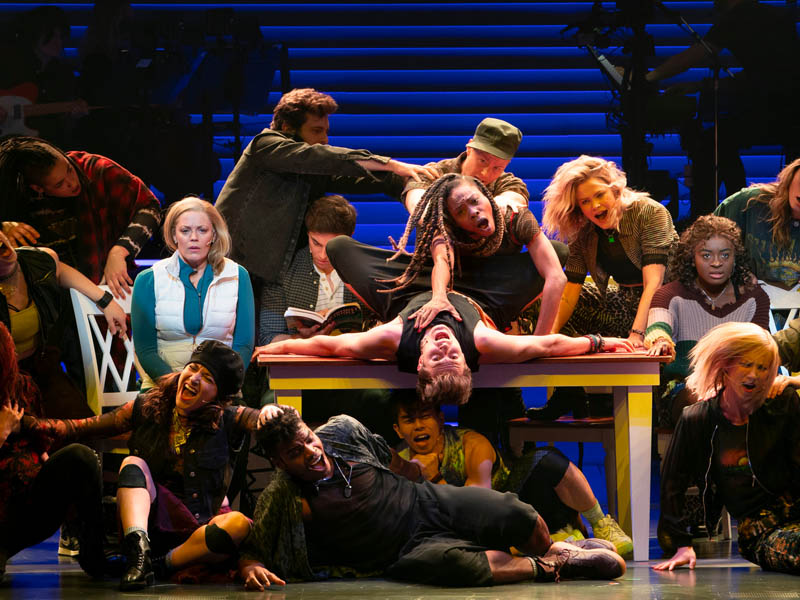 Jagged Little Pill is more than just your run-off-the-mill jukebox musical. Yes, Alanis Morrisette's 1995 studio album is a masterpiece. But the creative team behind the musical ensured that the plot and the production matched the brilliance of the album. Named after Morrisette's third studio effort, the show is a must-see for Broadway musical lovers. It has received a ton of remarkable reviews and is spearheaded by an award-winning creative team! Since kicking off last summer of 2023, the Jagged Little Pill Tour has entertained thousands and left lasting memories. You, too, can experience this wonderful story and music when you come and see it at the Winspear Opera House!
The musical features songs originally written by Alanis Morrisette for her third album of the same name. The lyrics often sang about personal struggles, irony, overcoming challenges, and more. Morrisette's exemplary work with the album earned her five Grammy nominations. With compelling lyrics and melodies, there is no question why the album inspired the musical.
In an article by New York Stage Review, the critic wrote, "What makes it so good? It's the ideal exemplar of a certain sort of jukebox musical, one that hangs an artist's catalog onto a fictional story, often to laughable results. Here, in the hands of Oscar-winning screenwriter Diablo Cody, Jagged Little Pill fashions a story with characters that are actually compelling: A modern, seemingly all-American, upper-middle-class family in which all the members have their own problems. A cynical theatergoer, weary of this kind of jukeboxer, might well find himself surprised to be emotionally engaged in the story."
Meanwhile, NY1 wrote, "Jagged Little Pill," much like "Next To Normal" and "Dear Evan Hanson," is concerned with the collateral damage inflicted on us by family and social pressures. And given Morissette's empowering lyrics, in this #MeToo era, the entire show becomes a moving anthem of our time."
Jagged Little Pill features music written by Alanis Morissette and Glen Ballard, with additional music by Michael Farrell and Guy. The show is the first ever play written by writer and producer Diablo Cody. The musical features the family of Mary Jane, who seems to have a perfect life. But in reality, she's undergoing opioid addiction due to a car crash, she and her husband are having marital problems, and her daughter is dating a woman despite her mother's reservations. Meanwhile, her son is pressured to be perfect and keep up with appearances.
See how this endearing family overcomes their obstacles and maintains their relationships with one another. Catch Jagged Little Pill at the Winspear Opera House on Sunday, 14th January 2024! Tickets are now available!