Winspear Opera House | Dallas, Texas
Well, isn't it ironic, don't you think? Alanis Morissette's 1995 legendary record found itself springing back to life, on stage – in the form of a musical! Emphasizing a show that you can feel, Jagged Little Pill – The Musical is set to get you on your feet, feeling truly human. Joy, strength, love, courage, catharsis, and LIFE, the Broadway show definitely hits the feels. Telling the tale of an imperfect family throughout Alanis' world-changing tracks, Jagged Little Pill offers a heartwarming adventure of life's ups and downs – beautifully crafted and sung in the jukebox production. Garnering several awards and recognitions including a Grammy and Tony Awards, all the acclaim definitely isn't plain hype. We bet you'll shed a tear or two as you get up on your feet in a standing ovation right after the show. Jagged Little Pill – The Musical is making its way to the stage at Winspear Opera House on Friday, January 12th of 2023. Book your tickets now!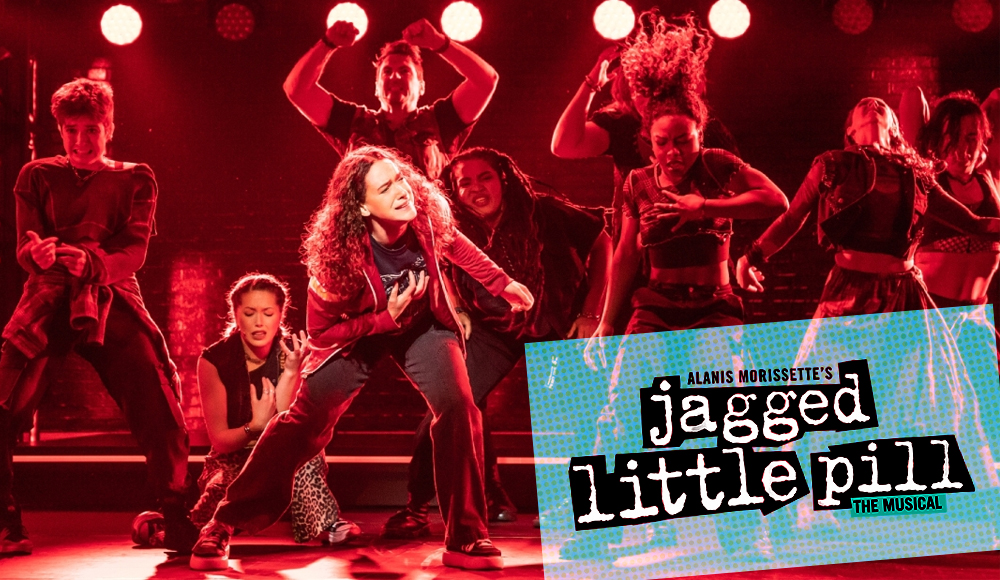 Who would have thought? It figures… It definitely makes sense to breathe a new life into Alanis Morissette's legendary 1995 record, Jagged Little Pill. Bagging several awards and recognition since its premiere in 2018, its jukebox musical adaptation proves to be a hit! Dealing with pain, healing, and catharsis, Jagged Little Pill – The Musical explores the journey of an imperfect American family as they explore life's highs and lows. Morissette's iconic songs lead and bring life to the musical's heartwarming story.
As a soundtrack for life's struggles, its pop-rock songs continue to be life anthems twenty years later. With music by the woman herself, the musical penned by Diablo Cody explores different struggles and varying personalities with the Healys, the stars of this show. Tackling an abundance of life realities and social issues, Jagged Little Pill offers a story that hits right home.
A review by the New York Times shares that "Jagged Little Pill never feels like a coy concert or a greatest hits medley… Rather, it feels like a summation: of our world's worst ills but also the way song can summon resistance to them."
Music is definitely a powerful force in today's world. Offering Morissette's whole album along with two tracks specially written for the show, the musical offers familiar emotions as it rocks out resistance and life-affirming action in its storyline. She offered us these anthems twenty years ago, now we have an anthem of a musical for modern time realities.
"You'd be surprised. "Jagged Little Pill" is no blast-from-the-past jukebox musical but an urgent, rock-driven slice of modern life that tackles nearly every issue of the day," shares Rafer Guzman from Newsday in a review of the show.
Touring across North America, Jagged Little Pill is definitely an experience the whole family can't miss out on. Tackling serious realities and issues that affect everyone in one way or another, it's definitely something to write home about. Jagged Little Pill is more than just a musical – it's a movement and anthem toward change for the better.
Don't miss out by booking your tickets now!