Winspear Opera House | Dallas, Texas
Start your year 2024 with a bang by checking out one of the most critically acclaimed jukebox musicals to come out in recent years! Jagged Little Pill is a Tony Award and Grammy Award-winning musical named after the third studio effort by alternative icon Alanis Morisette! The exemplary album spawned songs with incredible lyrical work about experiencing pain, healing, and achieving empowerment! Thus, the album has inspired the fantastic production of Jagged Little Pill! This groundbreaking production will be traversing the U.S. in the first quarter of 2024 and will be making a coveted stop in Dallas, Texas! Get ready for the musical's heartwarming story and award-winning music as Jagged Little Pill takes over the Winspear Opera House on Saturday, 13th January 2024! If you want to see this outstanding musical, you better hurry and score your tickets now for you and your friends before it's too late!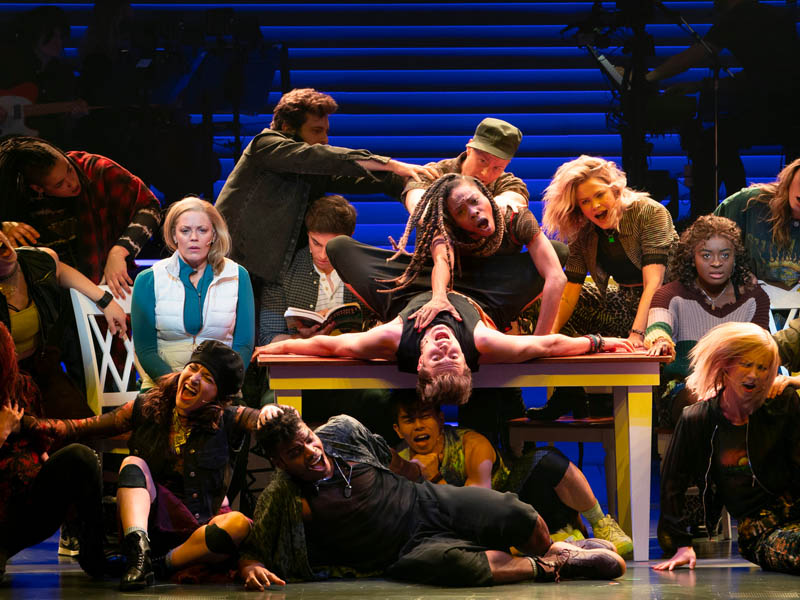 Jagged Little Pill made waves across the theater world with its groundbreaking production and brilliant creative team. The musical tells the story of a mother named Mary Jane (MJ) Healy, who struggles to write a Christmas letter due to the many challenges she is facing with her family. She has a seemingly perfect life – her husband just had another promotion, her daughter is a talented artist, and her son was accepted into Harvard University. But what people may think is perfect world is not what it seems. MJ, who just went through a car accident, is supposed to be on natural remedies but is now addicted to painkillers. Her "perfect" husband has some very unfavorable past time. Meanwhile, MJ struggles with her artistic daughter's self-expression. And finally, MJ is pressuring Nick to be perfect.
As events transpired, MJ tried to keep her family together and maintain good relationships, all while struggling with addiction and going through marriage counseling. This scenario is consistent with Alanis Morrisette's lyrical work highlighting personal struggles. The album's ballad, "Mary Jane," was described by a writer as being "an example of anti-rhetorical argument about taking action." Morrisette also sang about irony, hence the song "Ironic."
The music received rave reviews from critics. Despite being a jukebox musical, the soundtrack was still compelling and did its job of getting the message across. In a review by NY1, a critic wrote, "Jagged Little Pill," much like "Next To Normal" and "Dear Evan Hanson," is concerned with the collateral damage inflicted on us by family and social pressures. And given Morissette's empowering lyrics, in this #MeToo era, the entire show becomes a moving anthem of our time."
Meanwhile, the New York Times review was all praise, which was unusual for a jukebox musical. "It easily clears the low bar of jukebox success to stand alongside the dark original musicals that have been sustaining the best hopes of Broadway in recent years."
Premiering on Broadway in 2019, the production was spearheaded by Alanis Morrisette herself, with the help of esteemed songwriter and lyricist Glenn Ballard. Aside from the musical's two main songwriters, Jagged Little Pill also had additional music by Michael Ferrel and Guy Sigsworth. Meanwhile, the musical's book was written by Academy Award and BAFTA Award-winning writer and producer Diablo Cody.
Jagged Little PIll won numerous awards, including the Tony Award for Best Book of a Musical, two Drama Desk Awards, eight Outer Critics Circle Awards, and a Grammy Award for Best Music Theater Album.
If you want the chance to experience this fantastic production of Jagged Little Pill, you better hurry and score tickets now by clicking on the Get Tickets link!